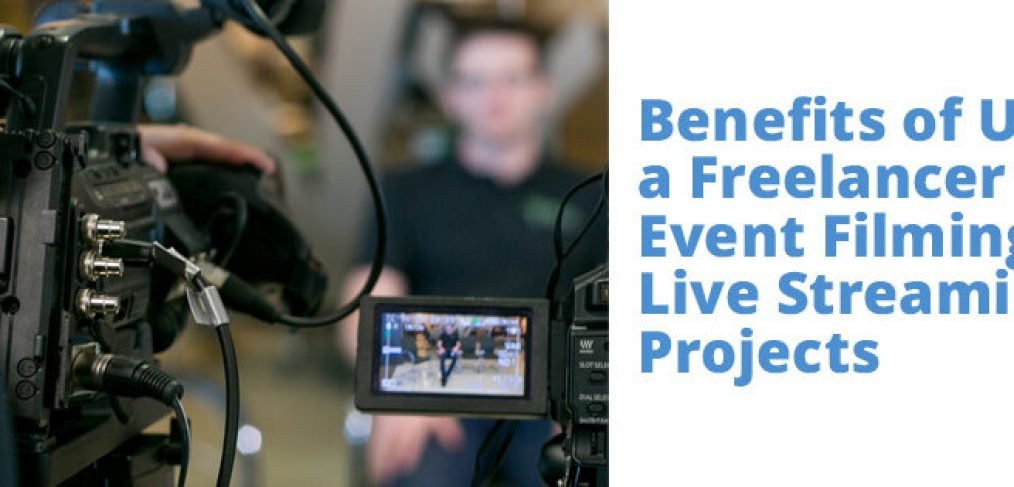 The event filming and live streaming space in the UK has grown to become a very in-demand service. There are now hundreds of agencies, big and small, and a load of freelancers such as myself working across the country.
Live video streaming has quickly become a key part in today's fast-paced lifestyle with the on-the-go convenience it offers. In fact, statistics have proved that live video is more appealing to brand audiences than normal on-brand communication, with 80% of people preferring to watch live video from a brand than read a blog, according to video platform Vimeo.
But I'm not trying to convince you of the merits of live video. As a marketer or communications professional working for a brand, you've probably already looked into live streaming and what it could do for you and your clients.
On the surface, an agency might seem like the best option – and it could be, depending on your needs. However, organisations are increasingly using freelancers directly for their event filming and live streaming projects because of the uniquely valuable services they can offer. So as a freelancer working in this area, allow me to share with you the benefits of using a freelancer for your event filming and live streaming projects.
1. You get to deal directly with an industry expert
I've sat in on a number of agency pitches in the past where the lead person on the team pitches and sells the big idea to the client, but the person ultimately handling the account and the end project was actually the person that was sat in silence taking the notes in the corner…
If you work with a freelancer, you get to deal with them directly. You have access to their knowledge, experience, and skills. After you agree to work with them and raise the PO you won't find your project palmed off to someone else as they go off looking for the next big client or job to pay the rent that month.
2. You get access to their network of other technicians and technical providers
The freelance game can be a tough one, as you are only as good as your last job and with the increase in competition, if you are not good enough and/or have a bad attitude you'll quickly be out of work. On a more positive note, this means that if you've been doing it for 6-7 years – like I have – you quickly spot other freelancers who have a great attitude, are brilliant at what they do, and are people you want to work with on future projects. For me, this means if I am called by a client to do a project which requires extra people, such as camera operators, sound engineers, and floor managers, I have a black book of contacts who I consider to be the best people in the industry who I can call on.
If you chose a freelancer to run and manage your event, you also have access to their network which means you know you'll have a great team of people on your job.
3. Projects led by a freelancer are often cheaper than those led by an agency
More mouths to feed and a higher fixed cost base means that agencies often have to mark up their costs significantly more than a freelancer does. Sometimes these extra costs are absolutely worth it and sometimes they are not.  One thing to keep an eye out for are estimates containing a huge list of very complex looking technical mush that you can't make sense of but costs £200 per line item. Another stealth tax are the unplanned "post editing costs" that are sometimes bolted on to the end of a project without prior discussion.
Freelancers have fewer overheads and as a result you'll often get much more reasonable prices. I understand how important costs and budget are for my clients and so a long time ago I decided I would always be really upfront and clear with my prices which is why I've got them on all the services page of this site.
4. You can build up a relationship with one reliable person
Your point of contact on the run-up to the event is also the same person pressing the buttons and running the event itself. This builds up trust and understanding and makes it easier to build a longer term relationship.
After working together for a while, you'll become familiar with each other's work styles and get into a comfortable flow that results in your needs being met even more efficiently. A freelancer who gets to know your company and style can also become comfortable enough to start making creative suggestions that can further increase your live streaming viewership and conversion rates.
I'm very open about being a freelancer (hence the site name) and I split my time roughly 50/50 between working directly for my own corporate clients and for creative agencies, and thoroughly enjoy both. If you've not worked with a freelancer directly on your event filming or live streaming projects, feel free to contact me and I'll be happy to chat through options and ideas with you.