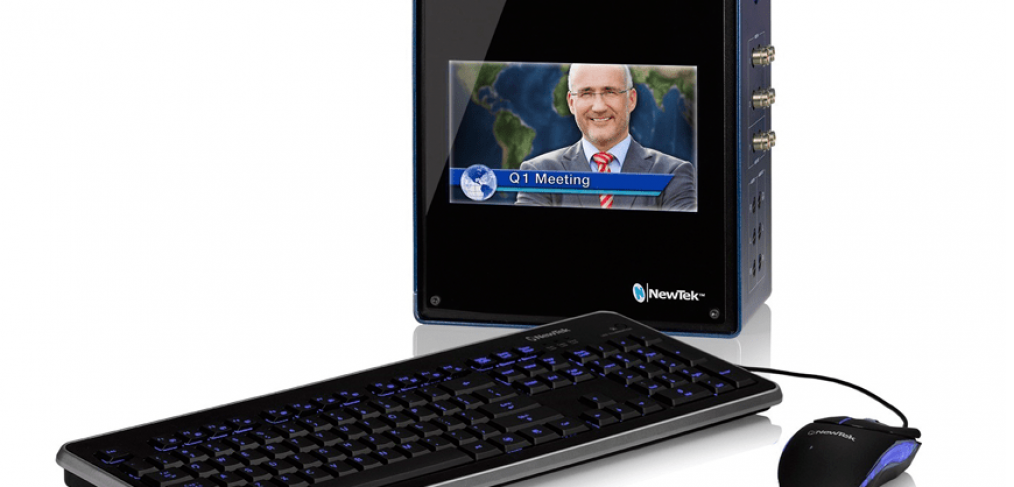 NewTek have just completed the successful launch of an SDI version of their popular Tricaster Mini system and I've put together this post to review the key features and benefits of this new unit. The original system came with HDMI camera input connections only and I think the addition of an SDI connection option is a massive bonus. I've used the original HDMI Mini system on number of freelance projects this year and have experienced a few dropout issues with the camera connections. In addition to the SDI connection being more secure, for people like me who own cameras with no HDMI output, this new option removes the hassle (and cost) of adding splitters to your production set up. The cost benefits of an SDI system over the existing HDMI unit add up further if you work in locations that require long cable runs with the cost of 50m+ HDMI cables often coming in at over £200 each.
There is an excellent comparison table on the NewTek website showing the differences between the Pro Line systems in the Tricaster range. Personally, I think the major benefit of the Tricaster Mini system over the other units in the range is it's portability and size. The picture of the new unit in this post really doesn't do it justice because when you see it in the flesh, the Tricaster Mini really is tiny. On previous jobs I've been able to set it up in a couple of minutes and it's so small you can fit everything you need into one small Peli case. I've put together a table below which shows it's weight and dimensions compared to the other systems in the NewTek range.
| Tricaster Mini SDI | Tricaster 460 | Tricaster 8000 |
| --- | --- | --- |
| 4.1 kg | 11.8 kg | 20 kg |
| 11.7 x 23.4 x 20.1 cm | 48.3 x 8.9 x 54.6 cm | 48.3 x 17.8 x 52cm |
Although the Mini may not have the bells and whistles options of the more expensive systems, I think for its price the unit is a great option for people looking to produce professional level video content on a sensible budget. If you are looking for more information on the unit, the NewTek website has loads of detailed specifications and video clips for you to browse through.