NewTek TriCaster virtual set design made simple
I've designed NewTek TriCaster virtual sets for companies all over the world and I can do the same for you.
I can turn your set design and production requirements into a reality without boring you with all the technical details.
Benefits of using one of my virtual studio designs:
All the virtual studios are created using 3D design software to create the most realistic results. These include accurate lighting effects, camera perspectives and real time reflections.
All virtual studios come with at least 3 different camera angles from wide shots to close ups. It's possible to add as many as you need for your production and I can advise on the best solution.
All the virtual studios I design are created in a way that allows the colours, branding and logos to be altered by you and your team once you are using them within your TriCaster system.
The studios can be loaded straight into your NewTek TriCaster system ready to be used in your Virtual Studio Videos. I can also show you and your team how to make small amends to them on the system.
Recent virtual studio design projects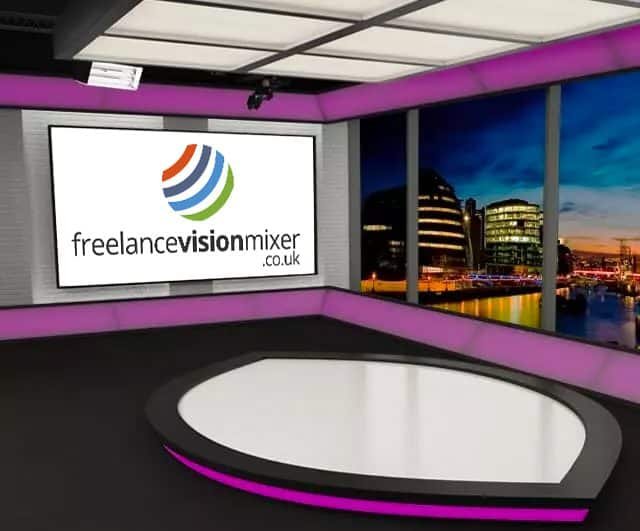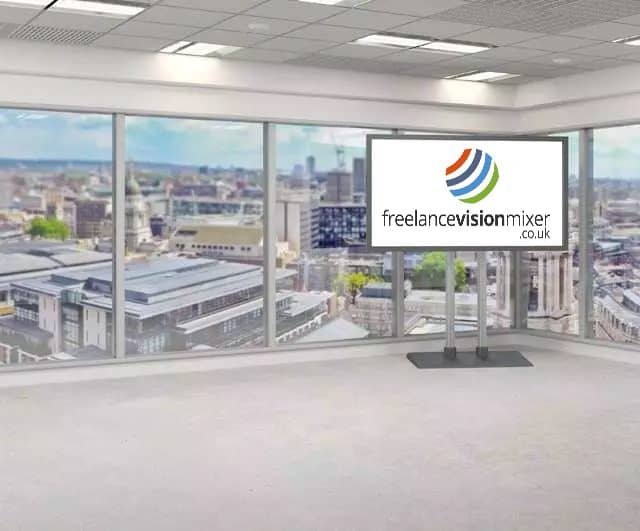 Virtual Studio Design UK NewTek TriCaster
Virtual Studio Design UK Green Screen Set
Ready to make your own virtual set for your project?